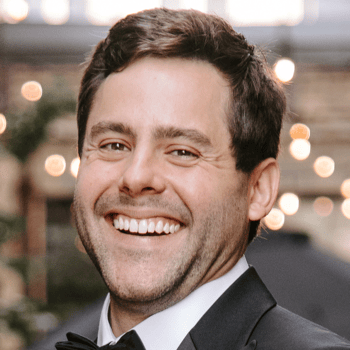 Drew Silverstein, Founder & Partner
Drew Silverstein is an entrepreneur and the founder of Common Tide. His desire to commit his career to the financial diversification and peer community that Common Tide provides to founders was rooted in his experiences as a venture capitalist-backed founder, living with the stress of having "all of his eggs in one basket."
Drew previously served as the VP of Music at Shutterstock and prior to that was the CEO and co-founder of Amper Music before its acquisition by Shutterstock in November 2020. Founded in 2014, Amper Music pioneered AI Music in the modern era, developing and commercializing groundbreaking technology that empowered anyone to create unique and professional music, instantly.
Drew is an active startup advisor and is a staunch advocate of mental health resources and support for founders.
Drew is part of the Forbes class of 2018 "30 Under 30" list for Music and actively speaks around the world (TedX, SXSW, Global Leaders Forum) about Generative AI and the implications of advancing technology in creative fields.
Before Amper Music, Drew was an award-winning composer, producer, and songwriter for film, television, and video games in Los Angeles at Sonic Fuel Studios. Drew graduated from Vanderbilt University's Blair School of Music, where he studied Music Composition and Italian, and holds an MBA from Columbia Business School.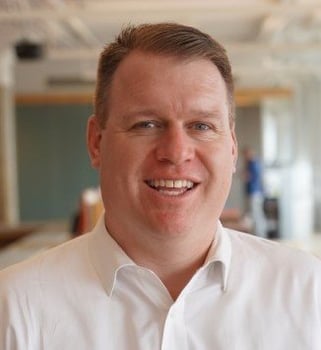 Taylor Valentine, Venture Partner
Taylor Valentine is an experienced business leader, having built his career within the functional areas of operational consulting, digital & social media, innovation, talent development, and early stage business growth.
Massachusetts born and Connecticut bred, Taylor began his career as a management consultant for businesses within the manufacturing and utilities industries. His engagements focused on increasing throughput, improving quality, and enhancing workforce effectiveness, and his clients included companies such as Bayer, Hercules, Novell, United Water and Solutia.
After his consulting career, Taylor pivoted to the world of marketing, working with eBay and early e-commerce brands. His work took him to Horizon Media (largest independent media agency globally) where, as a leader in their digital media division, he envisioned, built, and led their social media practice from 2006 to 2014. During this period, Taylor helped bring brands like GEICO, Capital One, WWE, and NBC Sports onto the social media map. Taylor then built and led new business units that fueled Horizon's growth, including Innovation, Learning & Development, and Business Incubation.
Outside of work, Taylor's passion for early stage companies has led him to invest his time and resources into many pre-seed, seed, and Series A companies. In this role, he is a very active mentor and sounding board for founders.
Today, Taylor serves as Executive Partner at big, a market acceleration partner for a new wave of transformational brands in pursuit of strategic and enduring business growth. He resides in Maplewood NJ with his wife, daughter, and son.
David Brown, Venture Partner
David Brown is a lifelong entrepreneur, having joined his first startup in 1987. Over the course of several startups, including Pinpoint Technologies, iContact and others, he has developed a skill set in leading and helping companies in the startup and scale-up stages. This led to David co-founding and leading Techstars, a world-renowned technology accelerator and investor.
Born and raised in Montreal, Canada, David joined his first startup while attending McGill University, from whom he has a degree in Mathematics and Computer Science. David later moved to Florida to join another startup, where he met his long-time business partner and co-founder across multiple ventures.
After founding his first startup, Pinpoint Technologies, in 1993, David moved to Boulder, Colorado, where he still lives with his wife and two daughters.
David's experience founding, growing, and selling Pinpoint, along with his other ventures, led to the creation of Techstars as a way to help other entrepreneurs succeed. Techstars, through a team of approximately 300 employees, has funded close to 3000 companies, whose aggregate market cap is approximately $50B. Notable portfolio companies include SendGrid (IPO followed by sale to Twilio for $3B), PillPack (sold to Amazon for $1B), Digital Ocean (IPO), Zipline and others. David stepped down as CEO of Techstars in 2021. He remains on the board of directors.
David is currently a Partner at Zinitus, a venture capital fund committed to contributing to the positive transformation of the food sector.